We build Durable & We Design in Detail – We are the most successful Kitchenware Manufacturers with immeasurable varieties.
 We are here over 35 years with industry best experts. As the Catering Equipment Manufacturers, we see this as our prime achievement. From kitchenware to planter, Pradeep Stainless Steel product will be essential in HORECA industry. The quality of our kitchenware and Catering Equipment shows our pioneer and reputation. Our Kitchenware is utilizing in more than 10 countries and counting. Hotels choose us to get an intellectual and premium name from their customer.
EXPLORE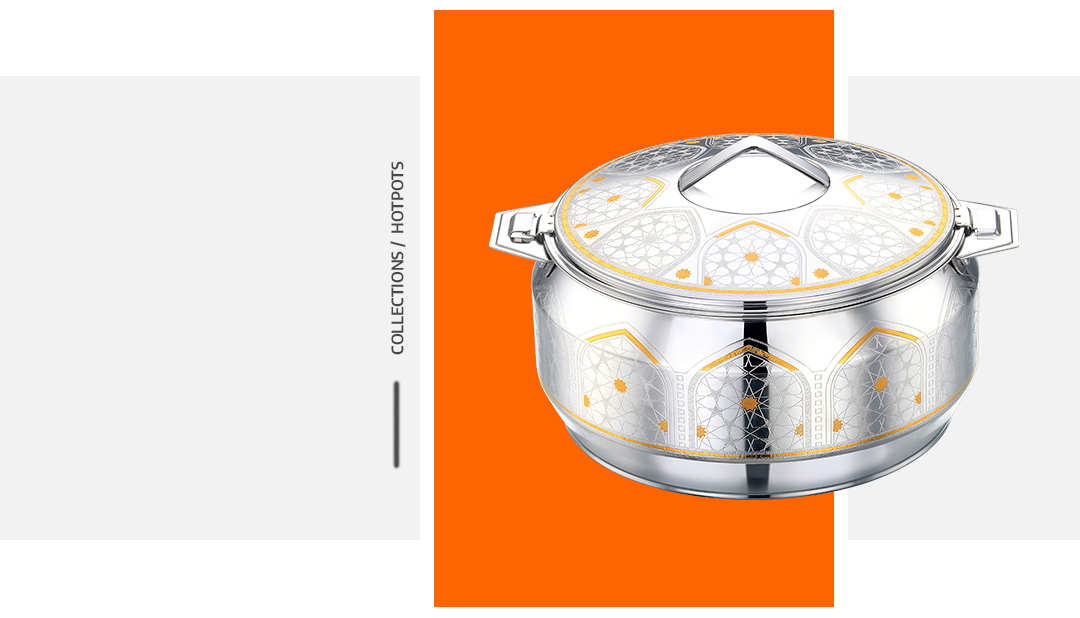 STAINLESS STEEL HOTPOTS
Our range of stainless steel hotpots are ideal for keeping food warm for a longer duration. Made from best-in-class stainless steel, our hotpots are built with double wall insulation that offers minimal heat dissipation. As a result, they help keep the food warm for up to 4 hours. Available in mirror-polished finish, our hotpots retain their stylish appearance for years to come. The extensive range comes in a large variety of shapes and designs and offers sizes from 0.5 litres up to 304 litres — limited option is a thing of past!
Insulated with CFC and HCFC-free Polyurethane Foam (PUF), which is safer and more eco-friendly than other insulators
Made from 100% food grade and corrosion-resistant stainless steel
Durable finish that looks good and is easy to clean and maintain
View More
STAINLESS STEEL SERVING DISHES
Explore a wide selection of serving dishes and domes that add grace and style to your food service and presentation whether it's a festive meal, a large party, or a high-volume restaurant. Perfect for serving cooked items, dry fruits and dates, our range is ideal for home use, commercial catering and all types of events, be it buffet service or outdoor dining. Made from 100% food-grade stainless steel, every serving dish is built with the same attention-to-detail and dedication to quality as all our signature products.
Superior quality, corrosion-resistant stainless steel
Attractive and long lasting mirror finish
Available in many designs and sizes
View More
STAINLESS STEEL COOKWARE
A fusion of elegant design and innovation is at the heart of our excellent range of stainless steel cookware, which includes saucepans, frying pans (with and without non-stick coating), and stockpots. Each meticulously-built piece features a special multi-layer construction, where 5mm aluminium core is encapsulated between a top and bottom layer made of finest quality stainless steel in satin or mirror finish. This ensures even heat distribution and retention for superb cooking results.The collection is perfect for use on all heat sources, including induction and offers sizes that range from home use to large-scale commercial kitchens.
Three layered encapsulated base for faster and even cooking
Food-grade and easy to clean interior
Tough and durable yet beautiful exterior
Induction-friendly
View More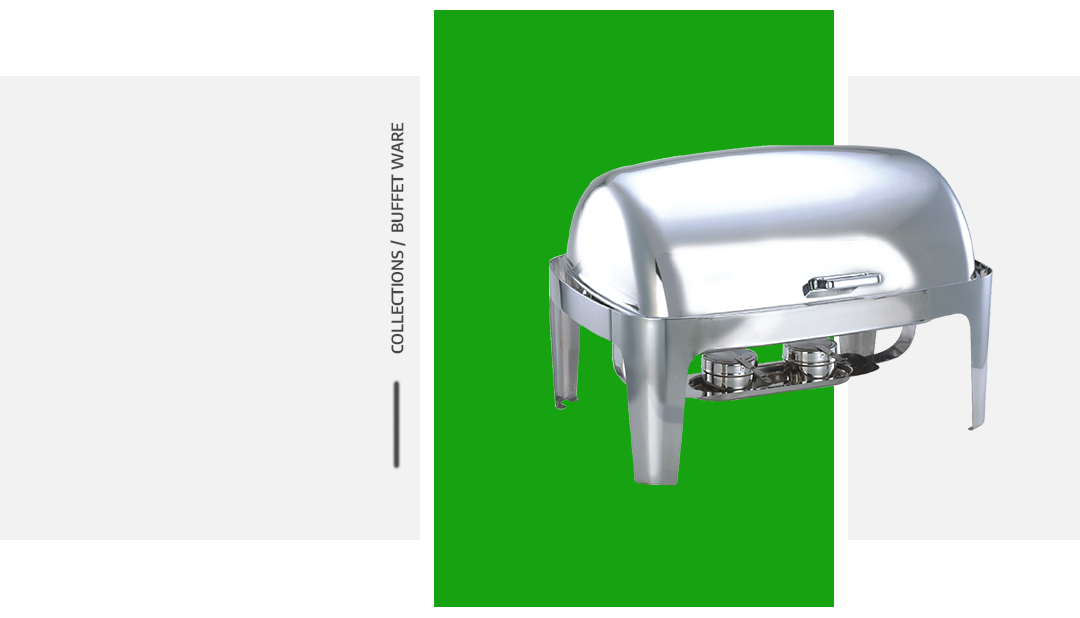 BUFFET WARE
Take your food display and presentation to a whole new level with our collection of premium buffet ware. The range includes mirror finished chafing dishes, beverage dispensers, and soup kettles that come in a variety of shapes, sizes, and designs.Our chafing dishes and soup kettles are ideal for parties, catering events, and restaurants, where large portions of food need to be presented and kept warm for longer durations. The beverage dispensers are perfect for storing and pouring out large volumes of hot or cold beverage at big-scale dining setups. Ergonomic design ensures our buffet ware is easy to handle and clean, while their durable finish offers a long-lasting appeal.
Made from food-grade, corrosion-resistant stainless steel
Attractive and ergonomic finish
Available in many designs and sizes
View More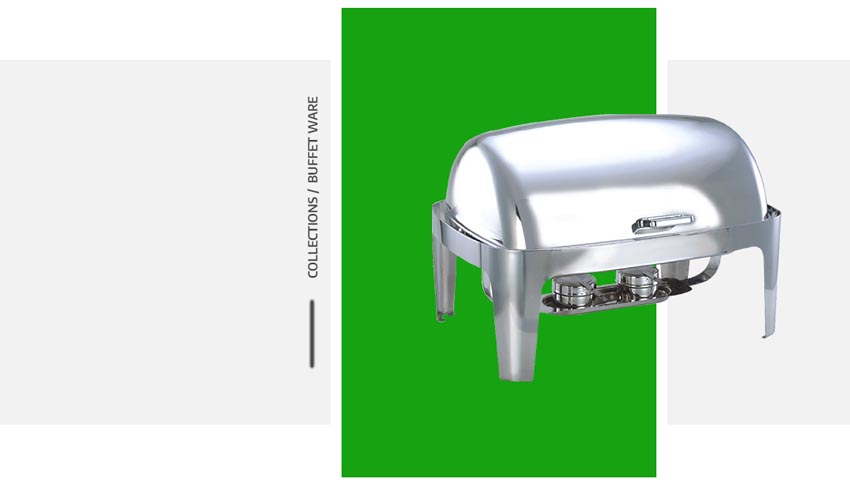 BEVERAGE EQUIPMENT
Our range of water boilers, beverage brewers, and dispensers are attractive and practical additions to any commercial kitchen. If you're looking for the most efficient and time-saving solution for hot water, hot milk or hot beverage in commercial kitchens/pantries, these are perfect for you. Choose our professional-grade manual/auto fill boilers with manual/automatic dispensing that make hot water, hot milk or hot beverage available in a safe and easy way — no more waiting around for the kettle to boil! Sizes range from 4.5 litres to 40 litres. Our beverage equipment are perfect for brewing South Indian filter coffee and Indian kadak/masala/flavoured chai. They are available in various models — each comprising of several features to suit all types of commercial food service requirements.
Made from food-grade, corrosion-proof stainless steel
Best-in-class electrical and electronic parts
Designed and built as per international standards
Fulfills international certifications and compliance requirements
Perfect for homes and commercial kitchens, restaurants, cafeterias, food courts, banquet halls, hospitals, canteens, and office pantries
View More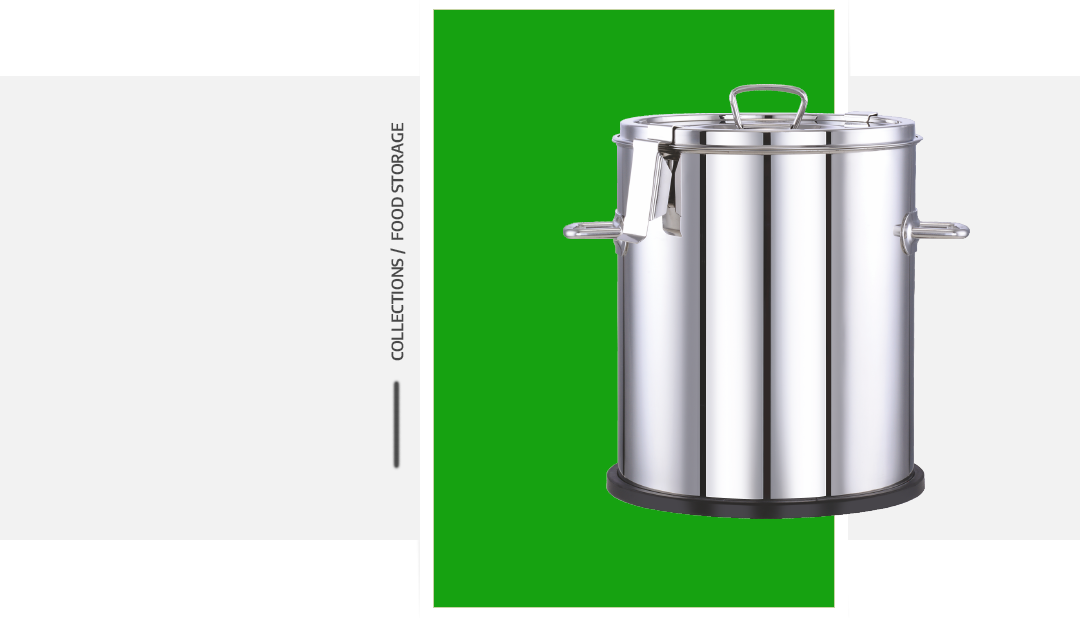 STAINLESS STEEL STORAGE DRUMS
Our excellent range of commercial food storage and transport products includes drums, canisters, and insulated carrying pots of various capacities to meet your low- or high-volume needs. Made from 100% food-grade stainless steel, these products are built for heavy-duty use in commercial establishments
Made from superior quality, food-grade stainless steel
Built especially for commercial use
Available in sizes up to 200 liters
View More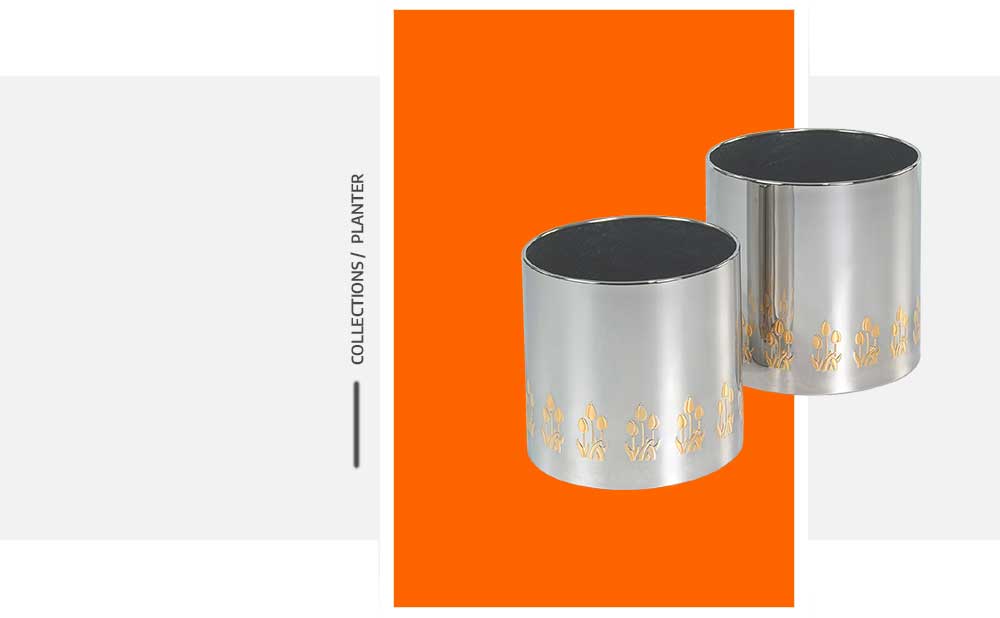 STAINLESS STEEL PLANTER
Our stainless steel planters are the ultimate choice in plant containers, perfect for use in homes, shopping malls, shop fronts, showrooms, restaurants, etc. Combining style with enduring strength and durability, our planters come in a variety of shapes and sizes. Plus, we also manufacture to-order and to your specifications. So, you can purchase planters in your desired sizes and designs, apart from the standard ones. Our collection of planters also includes table tops and vases.
100% corrosion resistant and water tight
Provided with an inner GRP water- proof lining
Also available with castor base and wheels
Mirror polished, satin or brushed and a choice of standard colors
View More